Services for Schools
"Children with Speech, Language and Communication Needs (SLCN) are the most prevalent category of children with Special Educational Needs (SEN)."
(Department for Education 2014)
As an independent speech
and language therapy provider we have the flexibility to provide a personalised, reliable and timely service. We focus on producing positive outcomes and results for children as well as supporting your priorities and targets as a whole school.
We can provide evidence informed approaches and interventions that you can use to show the effective use of Pupil Premium funding. We can also provide specialist support to implement the SEND reforms for children with speech, language and communication difficulties. We recognise the value of quality first teaching for all children and the benefit of providing environments which support the development of speech, language and communication skills – crucial foundation skills that allow children to build on and learn from.
We pride ourselves on providing professional, high quality services at universal, targeted and specialist levels of input which are practical and practitioner focused as well as being child-centred and fun!
---
The services we offer include:
A whole school strategic approach to supporting all children's speech, language and communication difficulties

A designated and consistent therapist for your school

Providing advice and support quickly and efficiently, on site in school
Screening groups of children for early identification of speech, language and communication (SLC) concerns

Detailed assessments of individual children's speech, language and communication skills

Individual and group therapy sessions
Providing advice and training to parents e.g. offering parent workshops on how to support speech, language and communication skills

Working together in class with teachers to integrate and embed language strategies and activities

Delivering training sessions and workshops bespoke to the schools needs
Increasing awareness of universal resources that can be used to support children with SLCN

Development of therapy programmes for parents and school staff to carry out in the context of the child's learning/home environment

Supporting referral on to other agencies e.g. NHS SLT department, paediatrics etc.
Training can be bespoke, planned and delivered to meet the specific needs and requirements of your setting and staff. Training can be provided in short taster workshops of approx 1 hour or can be more detailed and be a longer session.
Below are some examples of training topics that could be offered. This list is not exhaustive so please ask if you would like training on a specific topic.
Understanding Speech, Language and Communication Skills

Early Identification of Children with Speech, Language and Communication Needs (SLCN)

Using Communication Supportive Classroom Observation Checklists
Developing a 'Communication Friendly Classroom'

Working with Children with Speech Sound Difficulties

Setting up Speech and Language Groups in the School Setting
Language, Thinking and Learning
Teaching Early Vocabulary to Children who have English as an Additional Language
I'm accredited to deliver Elklan training and I'm an accredited Tutor for Early Talk Boost and Talk Boost interventions.
Elklan offer a range of accredited training programmes that I can deliver in your setting, including:
Speech and Language Support for 0-3's
Speech and Language Support for under 5's
Speech and Language Support for 5-11's
Whole school – Communication Friendly Schools
For more information please visit Elklan.
Early Talk Boost – is a targeted intervention aimed at 3-4 year old children with delayed language development helping to boost their language skills to help narrow the gap between them and their peers. You can find out more here.
Talk Boost – is an evidence based intervention for children 4-7 years old. It requires training to be delivered by an accredited Tutor and the purchase of a set of manuals and resources. More information can be found here.
These training courses will incur additional costs as they are accredited courses and often require purchase of manuals and supporting resources.
Fees
When thinking about commissioning SLT services, it may be useful to think about and plan for a graduated level of input over a period of time. This will obviously depend on what you require as a school and what your priorities might be. Here is an example of a service delivery plan spanning over 3 terms:
(approx 6-10 full day sessions)
Screening of Reception and/or Key Stage 1 children.
Follow up input to YR and KS1 helping staff to set up and run appropriate speech/language groups in school e.g. teaching early vocabulary.
Initial training session to school staff on 'Understanding Speech, Language and Communication' and/or 'Early Identification of Children with SLCN'.
(approx 6-8 sessions per term)
Follow up sessions to review and update speech/language groups
'Drop in' sessions for staff/parents
Training to school staff – 1 topic per term/half term
Individual/small group input from SLT to target children with more severe SLCN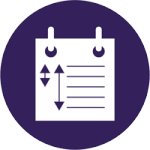 Purchase sessions for full or part days throughout the year.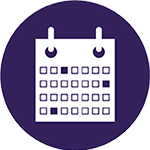 Weekly, fortnightly or monthly sessions available.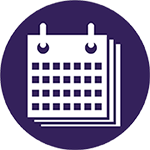 Blocks of sessions can be purchased over a half/full term as well as an option to buy one off individual sessions.
Sessions can be booked for a variety of purposes, for example:
Training staff to screen groups of children
To provide an in depth assessment of individual children's skills
To set up a communication supportive environment
Please call 07969 504878 or email us to discuss your requirements.
We're always happy to talk things through and to find suitable solutions for your individual school requirements.